Reviews
Gareth and the Involve Design team are exceptional. Gareth has well rounded expertise, and ensures that product ideas can translate successfully into the technical manufacturing context. Highly recommended!
- Mark Folker, Delter Coffee
Gareth was able to offer me a bespoke solution - this is his speciality. I found him very easy to work with and his relaxed demeanour always put me at ease. He is a real perfectionist with an undeniable passion for innovation.
- Cameron Castle
Involve was able to design, prototype and manufacture to the highest quality possible. The finished product is something I am immensely proud of.
- Marcus Gregson, Spot X
About Us
Involve Design in Brisbane, Queensland is a highly qualified and award winning design consultancy delivering world-class Industrial Design.
We develop products from concept to production ready manufacture! And we do not quit until you are 100% satisfied. We work with all sorts of clients: inventors and entrepreneurs, and small or large companies no matter the scale of the project.
Our development process can take a project from any stage, from sketch based concept design to dynamic 3D CAD, physical working prototypes, branding and production ready manufacturing data.
We're based in Kenmore, Brisbane and are very accessible, friendly and easy to meet with it. Don't hesitate to get in touch!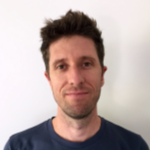 Gareth Schroder
Director | Owner
BachPGDip. Industrial Design QUT
The Brief
Research + Ideation
Design Development
CAD Engineering
Prototyping
Branding
Production Management
Our Process
Sketching

Design Thinking

Concept CAD

Market Research

Hi-res Renderings
From 'go' - we dig deep into the need and human connection of your product. We use both sketching and concept CAD to create a product identity that can deliver rich usability experiencs that not only hit every brief objective, but enhance the joy of interacting with your product.
Refined CAD

Mechanical Design

Engineering + Materials

Prototype Ready

2D + 3D Production Data
You know that hot final concept from our Design stage? It gets better and it gets engineered. We refine, refine, refine until each part and it's assembly relationship is perfectly resolved. We continue to improve aesthetics, build in ergonomics and resolve key dimensions and usability features.
Fast Lead-times

Design Validation

Mechanical Assemblies

Presentation Parts

Iterative Development
We specify the right Prototyping methods to suit your product, whether it is printing, machining, casting and fabrication or a combination of techniques. We have a reliable team based in Australia + China to turn around high-end samples quickly and cost-effetively.
Logo Design

Brand Identity

Digital + Print

Package Design

Web Design
You may already have an amazing brand. If not, let us breathe some soul into your product. By developing your Brand Identity alongside the Industrial Design we are able to create a single, unified identity that speaks volumes to your customers - and stands out across key Social Media channels.
Affordable Tooling

Low or high volume

Air or Sea Freight

Production Management

Full Service!
We offer a clear, efficient and transparent production process with guaranteed high-quality results. We handle everything from 1st off-tool samples, colour + finish adjustments, assembly, packaging, quality control and finally all the packing requirements required to have your goods ready to ship.
Project Feedback
During the project, we give you access to a live Project Schedule where you can view how things are progressing at every stage of the project.